06/09/2022
Recipe for an ultra-personal, moving and touching gift
---
Harvesting words from people who matter
A dedicated site for the occasion
For the creation of a Bouquet of Words, I create a dedicated site, privatized, for the occasion.
This can be a personal appointment:
a birthday, a wedding anniversary
a retirement, a farewell party
a change of life, a move, a move in…
or an opportunity to make a gift to someone who matters:
Christmas
Mother's Day, Father's Day, Grandmother's Day…
The dedicated site is created in the name of the person. It specifies the deadline for testifying.
On-time delivery is guaranteed to surprise and trigger the Wow effect ! D-day.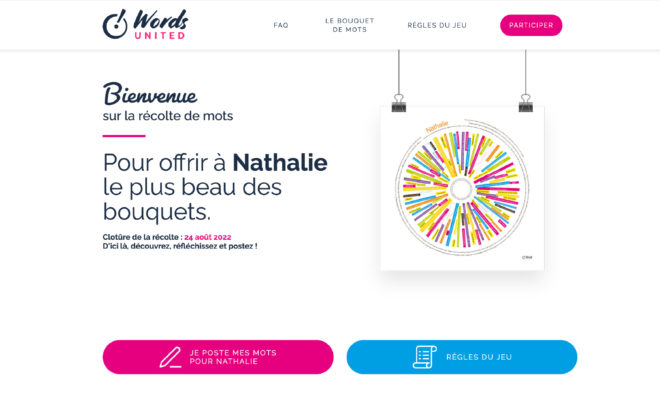 Word harvesting site dedicated to every person and every occasion
Deliver a rich and touching testimony
Rules to trigger a lasting positive emotion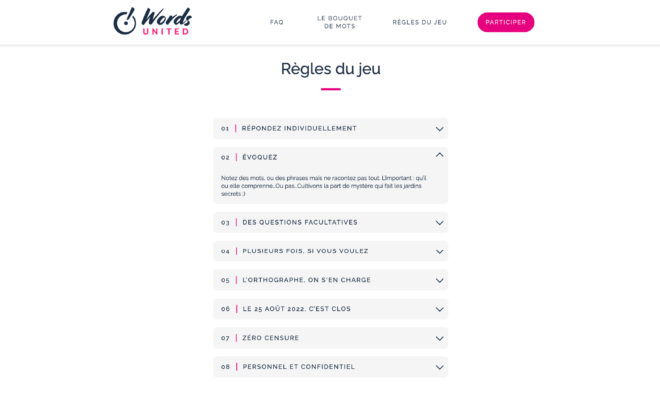 Rules for an intense and intimate message
The priority:
Celebrate the person by giving them a personal message, rich in meaning and emotion.
Word harvesting works for this purpose according to several rules. They require everyone to testify without knowing what the other participants are writing.
The deadline is set to allow up to 15 days of reflection: the messages are considered, everyone will look in their memories. All these memories are complementary. They offer cross-references.
The "Zero censorship" rule assures everyone that their entire message will be taken up. A motivating and involving guarantee for participants who are true co-authors of the Bouquet of Words.
Find the words that touch
Carefully considered questions
Each guest answers 8 identical questions.
Questions are powerful tools!
So think about what happens when we are asked about a subject… Our mind automatically searches for the answer! The question triggers our reflection. Ultra powerful!
These 8 questions have been carefully studied.
They are simple and wide to appeal to everyone's memory and feelings without directing them, with as much freedom as possible.
Adjectives, nicknames, memories, personal messages, sometimes coded…
Always for an intensity of the message, each must answer on a maximum number of characters: it is a question of digging to express the essential, to evoke without describing to bring up, simply a moment which counted and which always counts in life of each one.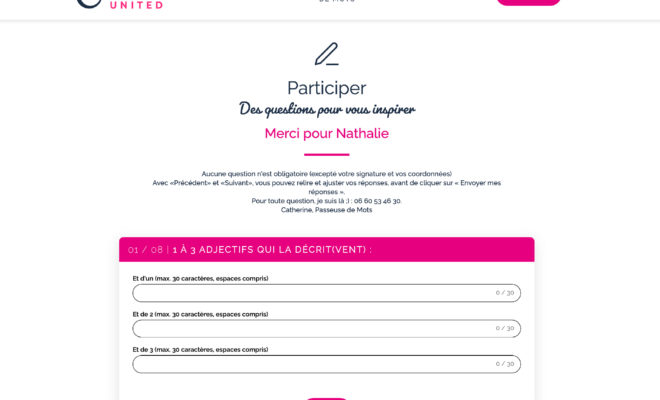 Questions to inspire maximum inspiration
A lot of emotion in front of this torrent of love
---